Ask These Questions to Know What to Pack First
Packing up your home or apartment for a move can be a daunting undertaking – whether this is your first major move or your umpteenth. As with most dreaded tasks, it's easy to procrastinate and feel overwhelmed – where in the heck do you start? By making a plan! As with any complex task, breaking up the packing chore into logical and manageable steps will soon put the task behind you, allowing you to enjoy the excitement of the move.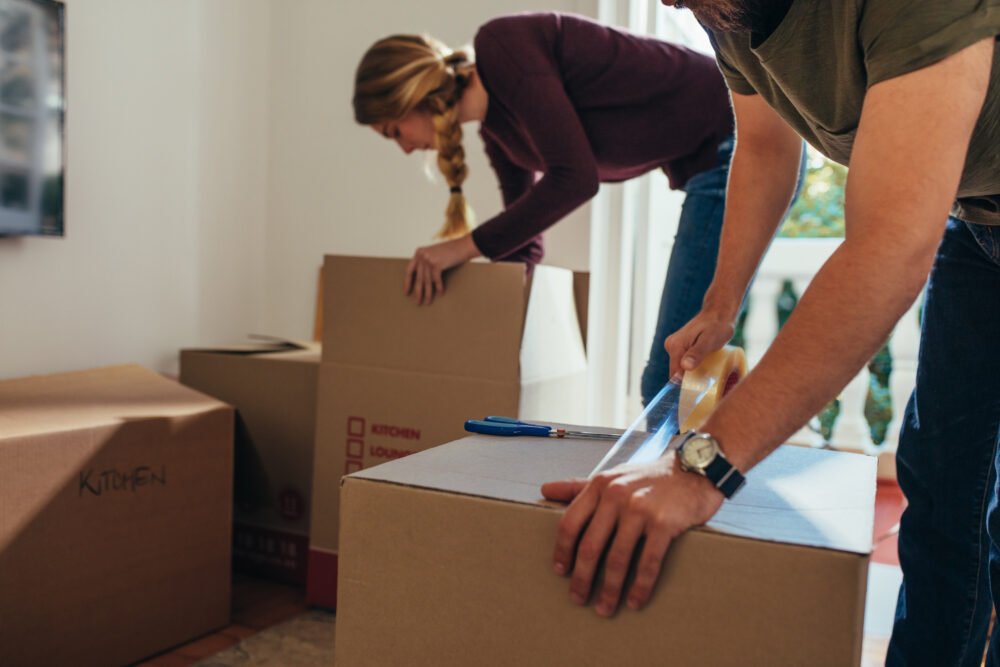 Before you start to load up those boxes, however, it's important to ask yourself one very important question: Is there anything in your home that you don't use, like, or need? If so, now's the perfect time to donate, sell, or trash the items that you've probably been hanging on to forever, as it makes no sense to spend time and money to pack them up and drag them to your new home, does it? Okay, now that the question has been asked and answered, it's time to purchase your packing supplies, and get to work.
To help organize the order of your packing job, ask yourself the following questions:
WHAT TO PACK FIRST:
What items can I live without until I'm in my new home?
Items falling into this category are the things that you don't need or use every day, every month, or even every year. These boxes might contain holiday decorations, book collections, board games, movies, photographs, or your grandmother's china. Artwork, collectibles, and decor can be packed early on, as well. If you are planning to move in the summer, you can pack your winter clothes, seasonal sporting equipment, and your favorite flannel sheets, and vice-versa if you are moving in the colder months. Belongings stowed in the garage, the attic, and seldom-visited closets and storage spaces are included in this group, as well.
WHAT TO PACK SECOND:
What necessities do I have multiples of?
Items in this category include household goods like towels, sheets, dishes and flatware, and pots and pans. Pull one set of each to use until the move, and then pack the rest. This tactic works well for electronics, too. If you have multiple TVs in your home, pack them all except the one in the living room – family time!

WHAT TO PACK THIRD:
What do I want to pack in my/our moving suitcase(s)?
Depending on your moving timeline, you may need to live out of a suitcase for a day or two, or even longer. Before packing up all of your clothing, toiletries, and other personal items, put aside the clothing and other essentials that you'd prefer to keep with you. These items often include jewelry, medicines, and other valuables. If you are moving with children, make sure to put aside their favorite toy, blanket, or stuffed animal to include in their moving suitcase, and the same goes for your furry family members!

WHAT TO PACK FOURTH:
What's left to pack?
At this point, you should be seeing the light at the end of the packing tunnel. It's now time to pack everything that remains, and get ready to move to your new home. One final tip – pack a small box with first-night-in-the-new-home necessities, to accompany you along with your moving suitcases. Items such as candles and matches, a corkscrew and/or bottle opener, a flashlight, phone charger, scissors, tape, a pen and paper, etc. can often come in very handy.

Rollers Moving has the expertise, outstanding training, and the best logistics in order to ensure that your belongings and valuables make it safely and efficiently to your new destination. Feel free to contact us to learn how we may be of assistance for your local, long distance, or interstate move.