Interstate Moving Services You Can Rely On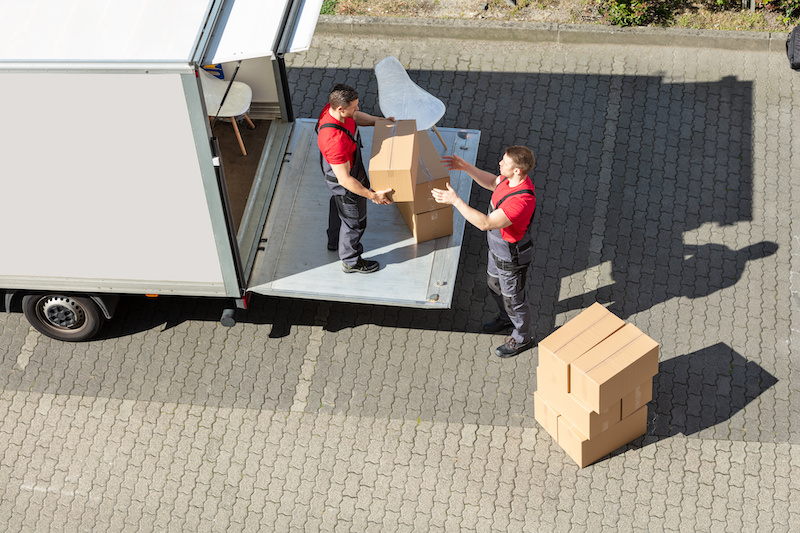 Relocation is Rollers Moving's specialty! Our full-service and trained movers ensure that every interstate move we handle is a stress-free, simple, and memorable experience for our clients.
Are you worried or stressing over moving across the state or out of Dallas, Texas? You have to find a new home, deal with packing up all your valuables and belongings, and ensuring they arrive safely and securely after a long journey.
Relocating all of your belongings across state borders is a complex process that is susceptible to error. Unfortunately, what might be a small problem during a local move is amplified by an interstate move. As a layperson in all things moving-related, you may have a problem devising the right action plan – but Rollers Moving won't.
Interstate Movers with a Watertight Moving Plan
Our Texas interstate movers have the needed experience and expertise that allows Rollers Moving to easily create the best moving plan for your family. Our team covers all the intricate details in our comprehensive moving plan.
Interstate moving is usually a little more complex than intrastate relocations. In most cases, the process requires greater preparation and packing. You also have to obtain information on state rules, laws, and regulations.
Many people who have moved to a different state, such as California or New York, say that moving interstate doubles the stress of getting it done. We can help you achieve a smooth and hassle-free interstate move by offering proper planning and professional execution at all stages of the relocation process so you can focus on more important things.
When you're moving out of state, you should feel confident and assured in the moving company you choose. We have many years of experience and expertise and can help you navigate this significant and vital life change with ease so you can have some peace of mind. Our customers always come first, and Rollers Moving takes the time to learn and meet your unique needs.
Rollers Moving is a Full-service, Professional Interstate Mover
Unlike other interstate moving companies, we go above and beyond in order to ensure that all aspects of your interstate relocation are handled with the utmost care. When you work with our interstate movers, they will arrive at your home ready to move.
Our highly skilled and experienced drivers will carefully transport your belongings and valuables to your new home, delivering them with care and precision.
Comprehensive and Dependable Out-of-State Moving Services
We can provide you with free in-house estimates and over-the-phone planning. Need packing supplies? You can order them direct from us. Your Rollers Moving team will educate you on the best moving solutions and practices that fit your moving needs, preferences, and budget.
Our interstate movers and professionals can provide the following benefits:
Free and accurate estimate for any interstate move (no charge to you if we missed something in our estimate!)
Frequent communication and quick answers to all moving-related questions
Trained, skilled, and experienced movers
Full protection of all valuable items and furniture during the interstate moving process
Extended support hours
Providing Interstate Moving Help in Texas and Beyond
From Rollers Moving's professional staff and new fleet of trucks, to personalized move coordination, our Allen, TX based interstate movers are one step above the rest in adding professionalism and value to your interstate move.
For several years, we have been the moving company of choice for many residents and commercial establishments in Dallas-Fort Worth Metroplex and beyond.
Start Preparing for Your Interstate Move Today
Some vital steps to take before moving day include:
Decide what items and belongings you want to sell or discard.
Plan where you will want furniture items to be in your new home.
Order packing supplies, direct from Rollers Moving
Put aside valuable and fragile items you want our movers to take special care of.
Consider renting a suitable storage unit if you will not have sufficient room for larger items that you want to keep.
Rollers Moving Prioritizes Your Peace of Mind
Moving can be very disrupting and stressful, and there are many items that you should consider. Also, several unexpected changes may happen anytime, and you don't want that. You can relax with Rollers Moving! Our team has seen it all and is prepared to handle whatever comes up professionally and courteously.
Schedule Your Interstate Move
Get in Touch
Don't worry about the hassle and complications of interstate moving. Call Rollers Moving or complete the contact form to get started on a hassle-free long distance move with a trusted and professional interstate moving company.
Call: (866) 392-9961 to SCHEDULE YOUR NEXT MOVE