How to Choose the Right Moving Company for Your Needs
Moving homes or offices is a significant life event, and it can be overwhelming without the right assistance. Choosing a reliable moving company is essential to ensure a seamless transition. But with so many options available, how do you select the best one? At Rollers Moving, we believe in informed decisions. Here's a comprehensive guide on how to choose the right moving company for your needs.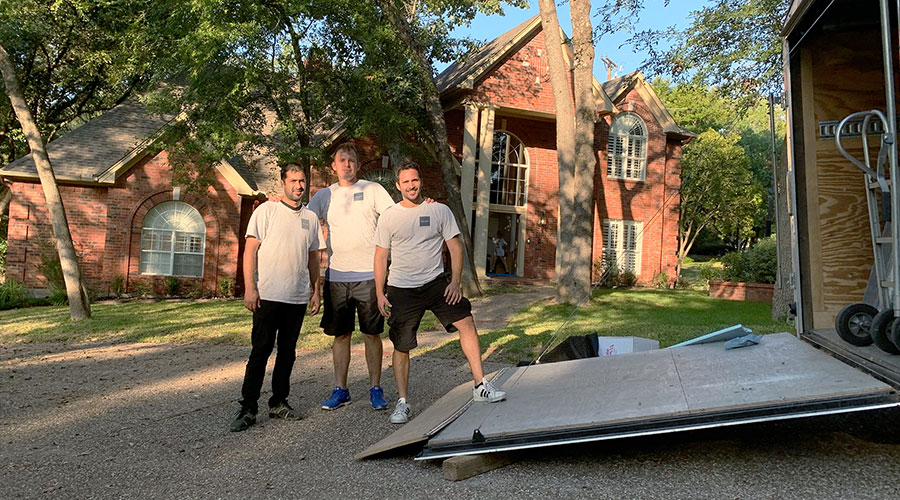 1. Research the Basics: Start with Recommendations
Ask friends, family, or colleagues for recommendations. They might have had positive or negative experiences with local movers and can provide first-hand information. While word-of-mouth referrals are valuable, it's also essential to do an online search. Read customer reviews, check ratings, and see if any complaints are lodged against the company.
2. Verify Credentials: Look for Licensing and Insurance
The right moving company should have the necessary credentials. If you're moving within the same state, the company should have a state license. For out-of-state moves, ensure the mover has a unique USDOT number issued by the Department of Transportation. Also, always check if the company has insurance to cover any potential damages during the move.
3. Get Multiple Estimates: Compare Prices and Services
While a cheaper option might seem attractive, it's essential to ensure the quality of service. Obtain at least three quotes from different companies, and compare not just the prices but also the services they offer. Some companies, like Rollers Moving, might offer additional services like packing, unpacking, or storage solutions, which can make your move even more effortless.
4. Assess their Professionalism: Gauge Communication and Service Quality
When you reach out for an estimate, take note of the company's responsiveness and professionalism. How quickly do they respond? Do they answer all your queries? The way a company communicates can be a good indicator of their service quality.
5. Check for Transparent Pricing: Avoid Hidden Costs
Transparent pricing is crucial. Some companies might offer a low upfront quote but include hidden costs that could add up. At Rollers Moving, we believe in complete transparency, ensuring you know exactly what you're paying for.
6. Ask About Equipment and Staff: Ensure Quality and Safety
Ensure the moving company has the right equipment for your move, especially if you have heavy or special items. Also, inquire about their staff training processes. A professional moving company should have well-trained staff, ensuring that your belongings are handled with care.
7. Read the Fine Print: Understand Your Rights and Responsibilities
Before signing any contract, ensure you understand all the terms and conditions. Know your rights and responsibilities and the mover's liability for loss or damage.
8. Trust Your Instincts: Listen to Your Gut Feeling
Finally, trust your instincts. If something feels off or too good to be true, it probably is. Opt for a company that makes you feel comfortable and confident in their services.
Moving doesn't have to be stressful when you select the right moving company. With thorough research and by following the above steps, you can ensure a hassle-free move. Remember, it's not just about moving belongings but also about peace of mind. At Rollers Moving, we prioritize both, ensuring that your move is smooth, safe, and stress-free. Reach out to us for a seamless moving experience!