For a Stress-Free Relocation, Use This Moving Checklist
Moving is a hassle; there's no way about it. Whatever the distance, it's never simple to pack up your life and put everything in the back of a truck. Even a little preparation may go a long way toward making your move as stress-free as possible. We realize that relocating can be both exciting and stressful, so we've put together this moving checklist to help you stay organized.
In order to make your relocation as stress-free as possible, use the checklist below: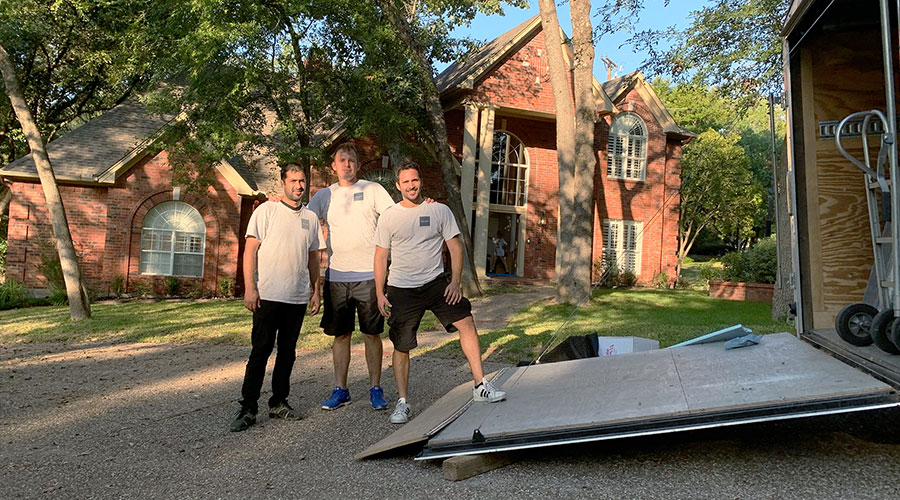 MOVING CHECKLIST
Before You Move
☐You should obtain a copy of Ready to Move? and Your Rights and Responsibilities When You Move from the moving company.
☐ Get referrals for movers from people you know, such as your next-door neighbors, friends, and family.
☐ Do a background check on the mover with the Better Business Bureau (BBB).
☐ Clarify the mover's responsibility for any damages to your items beforehand.
☐ Inquire about the mover's dispute resolution program.
☐ At least three movers should be contacted, and their prices and other services should be compared.
☐ Check whether the interstate moving company is registered with the FMCSA and has a USDOT number.
☐ Find out how and when your home items will be picked up and delivered.
☐ Find out from the movers how you may get in touch with them before, during, and after the relocation.
☐ Consider purchasing insurance coverage for your valuables.
Moving Day
☐ Be present to guide the movers and answer questions. Don't leave till they're done.
☐ Accompany the movers while they do an inventory of your belongings. Answer any concerns about the condition of the objects being transferred.
☐ It is imperative that you thoroughly review all of the forms you have completed prior to signing them, including an order for service, bill of lading, and inventory.
☐ Be sure to hold on to your bill of lading until all of your products are delivered, fees are cleared, and claims are settled.
☐ Take a last walk around the home before the moving vehicle departs to ensure nothing has been left behind.
☐ You should direct the driver to your new residence.
☐ Let the driver and the moving firm know where you'll be throughout the relocation.
Delivery Day
☐ Make sure you're there when the package is delivered so you can answer any inquiries and provide guidance.
☐ Before your items are unloaded, make sure the driver is paid according to the terms of your agreement.
☐ Keep an eye on the unloading and unpacking of your items.
☐ Before signing any paperwork, note any damaged boxes or other goods on the inventory list.
KEY TAKEAWAY
Whether you move it all yourself or hire the finest moving firms, a lot should be on your moving checklist. We've put up a comprehensive guide to help ease your transition. Set up a Google Doc or a moving binder to keep track of everything. Your relocation will go smoothly if you follow this checklist. Remember to check all of your paperwork before moving in and hunt for free boxes.
For a dependable, professional relocation in Dallas, Plano, McKinney, Richardson, Frisco, Murphy, Garland, Carrollton, The Colony, Prosper, Highland Park, Fort Worth, and beyond, choose Rollers Moving.
Residents and companies in the Dallas-Fort Worth area benefit from our high-quality moving services. We are based in Allen, Texas, and proudly service the whole Dallas-Fort Worth area as well as a 350-mile radius surroundings.
Contact Rollers Moving now for moving quotes and additional information.