7 Tips for a Seamless Move for College Students
Moving into your first college dorm can be stressful and exciting, but it doesn't have to be. With these seven tips, you'll quickly move your belongings from one location to another without damaging your property, being late to class, or making any new enemies on campus! Follow these tips, and you'll have a slow transition into college life!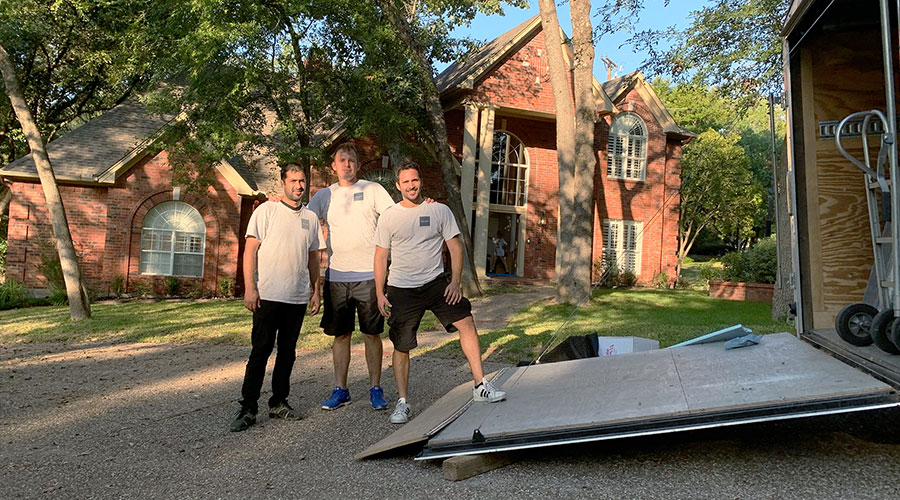 1) Do Your Research
It's essential to research your options when hiring a moving company. Not all companies are created equal, and you want to be sure you're working with a reputable, professional company that will take good care of your belongings.
Get an On-Site Estimate: Once you've done your research and have a few companies in mind, it's time to get an on-site estimate.
2) Get on the Same Page As Your Parents
Before packing up your things, you must talk with your parents about their expectations for the move. They may want to be involved in the process or prefer to leave it all up to you. Either way, it's essential to be on the same page so that there are no surprises come moving day.
3) Do a Walkthrough
Before you move into your new place, do a walkthrough with your landlord or the previous tenant. This way, you can get an idea of what needs to be done in terms of repairs or cleaning before you move in. It will also help you spot any issues that may arise during the move and keep it from being worse than it has to be. Plus, if there is damage and it's not on your end, you won't have to pay for damages after you've already moved in!
4) Take Packing Lists Seriously
Packing lists may seem painful, but they are your best friend when moving. By sitting down and creating a packing list, you will save yourself time, money, and stress in the long run. Plus, you can use your packing list as a checklist to ensure you don't forget anything important.
5) Label Boxes and Bags Correctly
You'll save yourself a lot of headaches later on if you take the time to label everything as you pack it up. That way, you'll know exactly what's in each box and where it needs to go in your new place. Get creative with your labelling system—use colored tape, markers, and stickers to make it fun!
6) Minimize Damage to Furniture
Start by disassembling any furniture that can be taken apart. This will make it easier to move and minimize the risk of damage.
If you have any particularly delicate or valuable items, pack them separately from the rest of your belongings. This will give them an extra layer of protection.
Use blankets, towels, or other soft materials to wrap around your furniture and protect it from scratches or dents.
7) Get Furniture into New Space Quickly
Start with the big pieces—your bed, dresser, couch, etc. These are usually the heaviest and most difficult to move items, so it's best to get them out of the way first. Next, use small furniture to fill in the gaps. Once the big pieces are in place, you can start filling it in with smaller items like nightstands, chairs, and end tables.
Final Thoughts
The beginning of a new college school year is an exciting time! But it can also be stressful, especially if you're moving to a new dorm or apartment. These seven tips will help make your move go smoothly so you can start the school year on the right foot.
Contact us today or visit our website for more information about how we can take care of all your moving needs.