Deep Ellum Movers
Let our movers do the heavy lifting and planning when you book your next Deep Ellum move online. Schedule your hassle free move today with our local Deep Ellum moving company.
SCHEDULE A Deep Ellum MOVE
Schedule your move today, and that's one less thing on your mind. At Rollers Moving, we make it easy. Reach out by text or phone for rapid service, or submit your complete moving details through our online form.
WE'RE YOUR Deep Ellum MOVING COMPANY READY TO GET YOU MOVED TO OR FROM Deep Ellum!
Our team is the best in town, with a reputation for excellence that has been built over many years of providing moving assistance to our clients. If you are looking for professional Deep Ellum movers who will take care of all aspects of your move, then look no further than Rollers Moving.
Moving is a process that starts well before the truck pulls up. Rollers Moving can help you with that process from start to finish, with a suite of services designed to make your move as smooth as possible. Need to get organized before the move or in your new place? We offer Organizing Services. And if you find you don't need to take it all with you, Rollers Moving offers Junk Removal. Once it's time to start putting everything into boxes, we can help you figure out what Packing Supplies you need and even ship them to you. We even provide Cleaning Services to prep your old place for sale or help you get back more of your deposit. And, of course, we'll handle your move efficiently and professionally.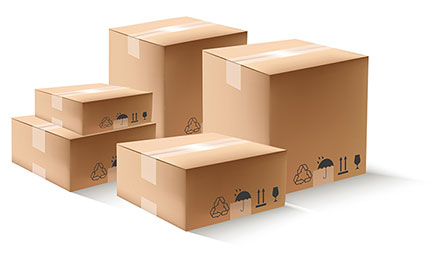 Local Moves in Deep Ellum
Rollers Moving is your local move expert in Deep Ellum. Breath easy knowing that you're dealing with Deep Ellum Movers that know the area and can complete your move in a day. We pride ourselves on our timeliness, efficiency and communication with our clients throughout their moves. We know that you have choices when it comes to a local moving company in Deep Ellum, so we strive to be the best and make your move as painless as we can.
Still on the fence about whether to hire movers for your Deep Ellum move or do it yourself? Here are some things to consider:

Super Fast
Response Time

Support by Text
Until 10pm

Easy Scheduling:
Text, Call, or Online

Trained, English – Speaking Crew

New Fleet,
No Breakdowns
What We Offer
WE'RE RELOCATION AND PACKING EXPERTS
Need packing supplies? Order direct from us and get FREE move-day shipping. Order Now
Moving is never fun, especially when it involves packing and unpacking boxes. And if you've ever moved before, you know that it can take weeks to complete. We pack your belongings efficiently and safely, and move them into their truck.
Long-Distance Movers
If you're moving TO Deep Ellum from out of state or FROM Deep Ellum to another city in Texas or out of state, Rollers Moving has you covered. We deliver long-distance moves with the same level of service as our local moves. Everything that matters during a local move matters even more when you're moving far away. You want to know that your belongings are safe and that they're being handled with care. You want to know that your move is being handled as quickly as possible, and that you'll be able to reach someone if you need something or have a question. Rollers Moving can deliver all this and more. Read what our clients have to say about the service they received from Rollers Moving. Then, get your Deep Ellum move scheduled today!
OUTSTANDING REVIEWS FROM OUR CLIENTS
We strive to provide excellent service! See what some of our awesome clients have to say about their moving experience.
Schedule Your Deep Ellum Move
We know moving is a big job and usually a major event in your life, so Rollers Moving strives to make it as painless as possible for you. Schedule your move today, and that's one less thing on your mind. We make it easy. Reach out by text or phone for rapid service, or submit your complete moving details through our online form.
Call: (866) 392-9961 to SCHEDULE YOUR NEXT MOVE